Colorado ARES SET 2020 – Preliminary Results
The Colorado Section of the Amateur Radio Emergency Service held it's annual statewide simulated emergency test (SET) on 03 October 2020.
Thank you to all ARES Districts and members for participation in the SET 2020!
The participating ARES Districts from around the state are still compiling their results and After Action Reports for their local activities during the exercise. We hope to publish additional local SET 2020 results from the individual ARES District as we receive the information
Section level results compiled during the event follow:
One explicit objective for the event was to promote and utilize the Winlink System to pass digital messaging between local ARES Districts and the notional State EOC. Many Districts also reported passing significant digital traffic locally both intra-District and Regionally inter-District.
The following maps show the RMS stations contacted (solid dot at the end of the path). While local RMS stations we heavily used, digital traffic was also passed via out-of-state RMS stations (Utah, Nevada, Illinois, Texas) as far away as Mexico. This demonstrate the key benefit of the Winlink System's ability to facilitate digital and email messaging to both Amateur Radio Service (ARS) and non-ARS email addresses alike during the loss of local, regional, or statewide internet service.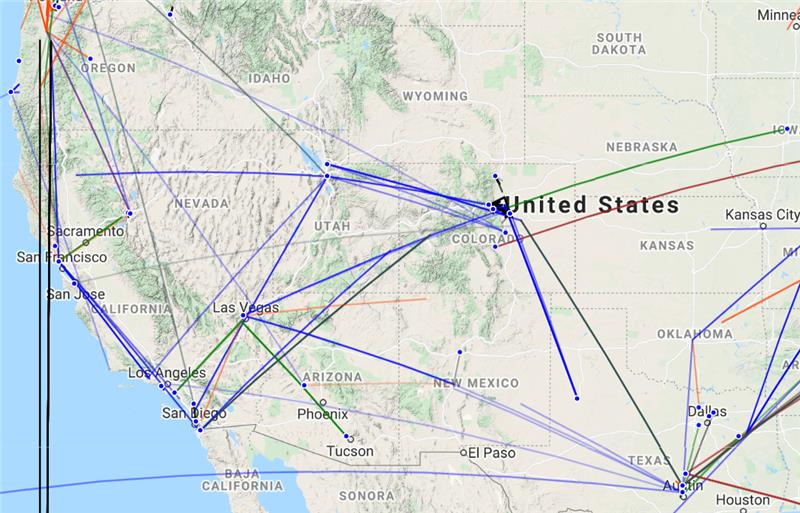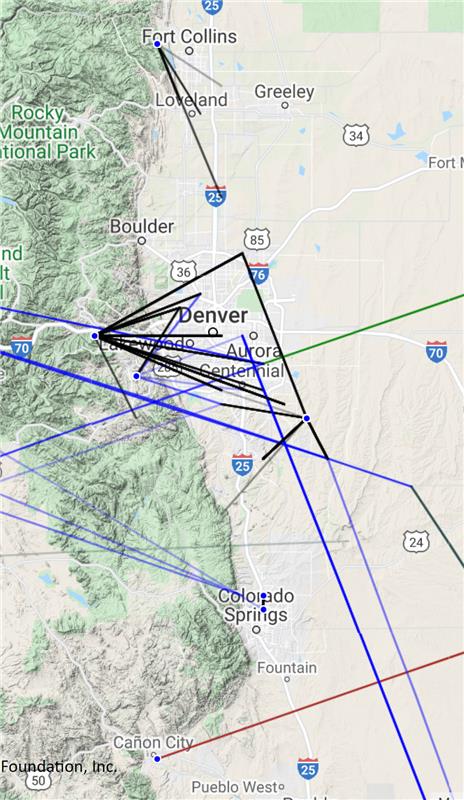 Winlink ICS-309s (for messages downloaded and sent via HF and Telnet) and examples for ICS-213 and ICS-213RR messages can be accessed using the links below.